Duality Hard Enamel Pin Ft. Alex De Los Reyes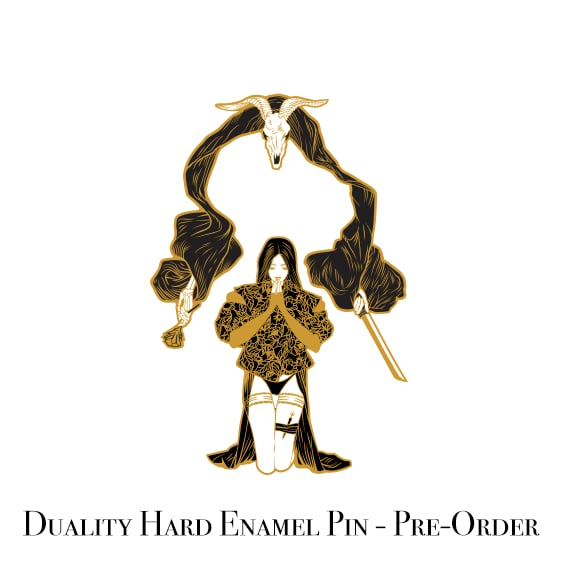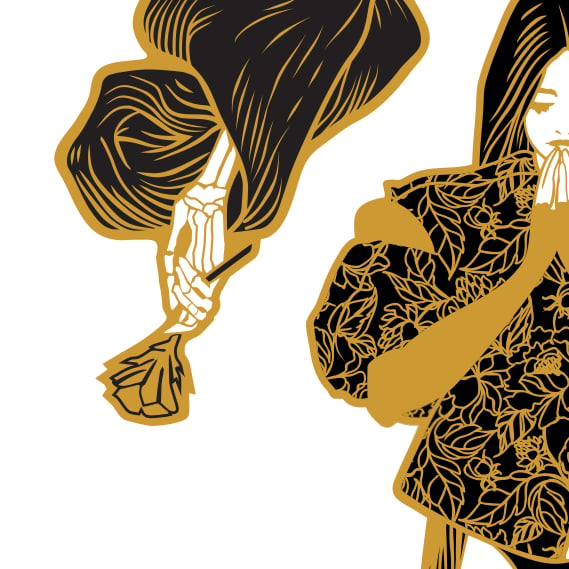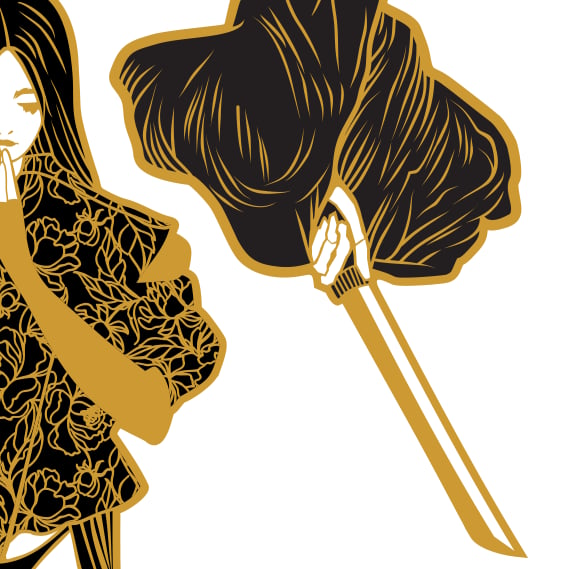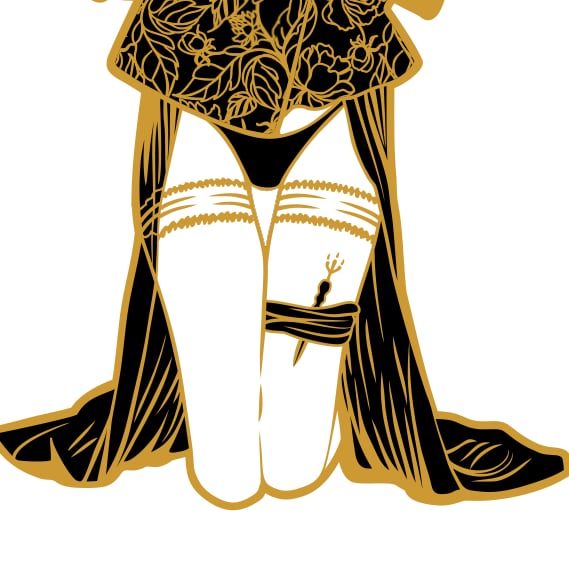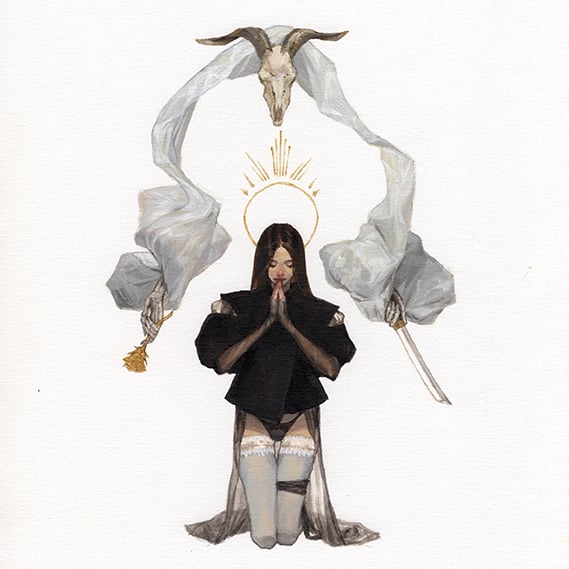 'Duality' is the fourth collaboration with Alex De Los Reyes aka @_yagiza on instagram; based on her artwork and line drawn by me for the pin. These hard enamel pins will be approximately top is 2.06" tall x bottom is 1.713 tall (these #s are subject to change) with beautiful detailing mainly utilizing gold, black and some accents in white. It is the perfect gift for the person that not only heard Slipknot in their teens (bad joke) but appreciates & understands the two parts in ourselves that are constantly in orbit. Also, for those that value art, this is a fantastic collectors piece.
It comes with two butterfly clutches on the praying woman and three on the skull. It also comes with backing of the original art work that inspired the piece and no re-prints of this collaboration in order to keep the edition small and sweet.
-These are two different pins in one sold as a set.* No exceptions.
-Will come numbered 1/100.
-Gold halo is not part of the pin design, only backing.***
-2-3 Weeks production schedule starting 05/28/21
-Proceeds of this pin are split with Alex de los Reyes and myself.
Please allow at least 2-3 weeks from purchase date for shipping although it could take longer due to manufacturing during covid ( were still in a pandemic and on the supplies end, things are harder to come by nowadays)
*Pre-Order guarantees your pin and Patreon pin tier as well. *
For 24 hour shipping on previous enamel pins, please check out my www.etsy.com/shop/amlivsotomayor*